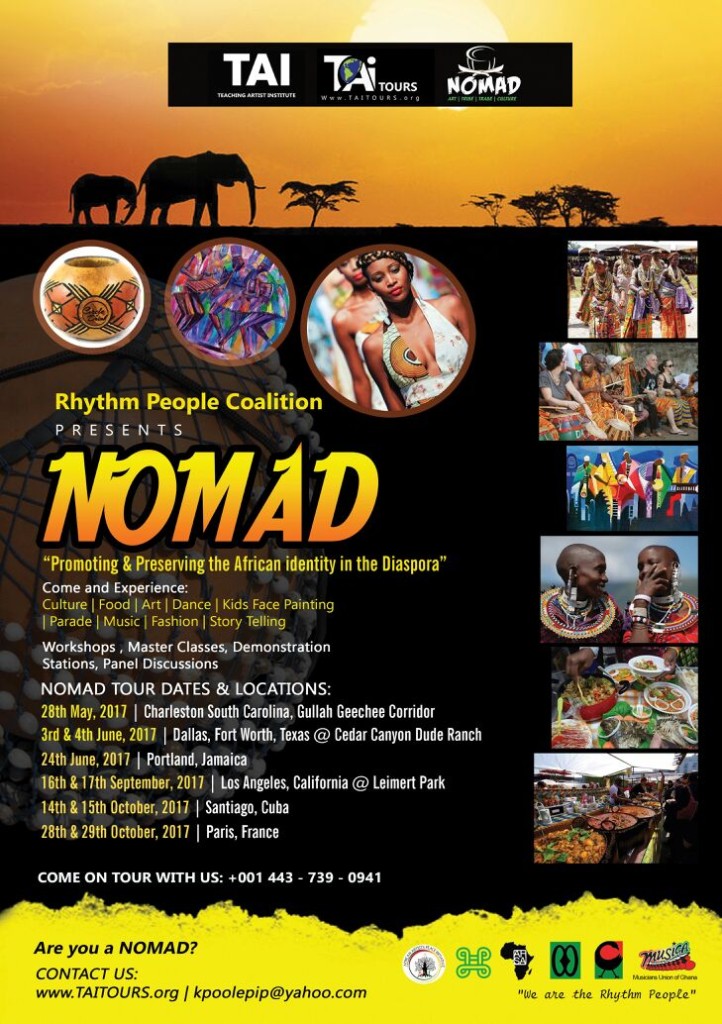 The Rhythm People Coalition of the Teaching Artist Institute (TAI) is announcing its 2017 NOMAD Tour, in which the work of the Rhythm People Coalition and TAI to promote Art for Social Transformation is being spread throughout the Pan-Afrikan Diaspora.  The Tour includes dates in Charleston, South Carolina (May 28, 2017), Dallas-Fort Worth, Texas (June 3-4, 2017), Portland, Jamaica (June 24, 2017), Los Angeles, California at Leimert Park (September 16-17, 2017), Santiago, Cuba (October 14-15, 2017) and Paris, France (October 28-29, 2017), as well as a visit to the Sixth Region Diaspora Caucus National Summit in Nashville, Tennessee on October 20-21, 2017.
Just who are the Rhythm People?  Let the following Infograph, designed by TAI artists, explain the concept: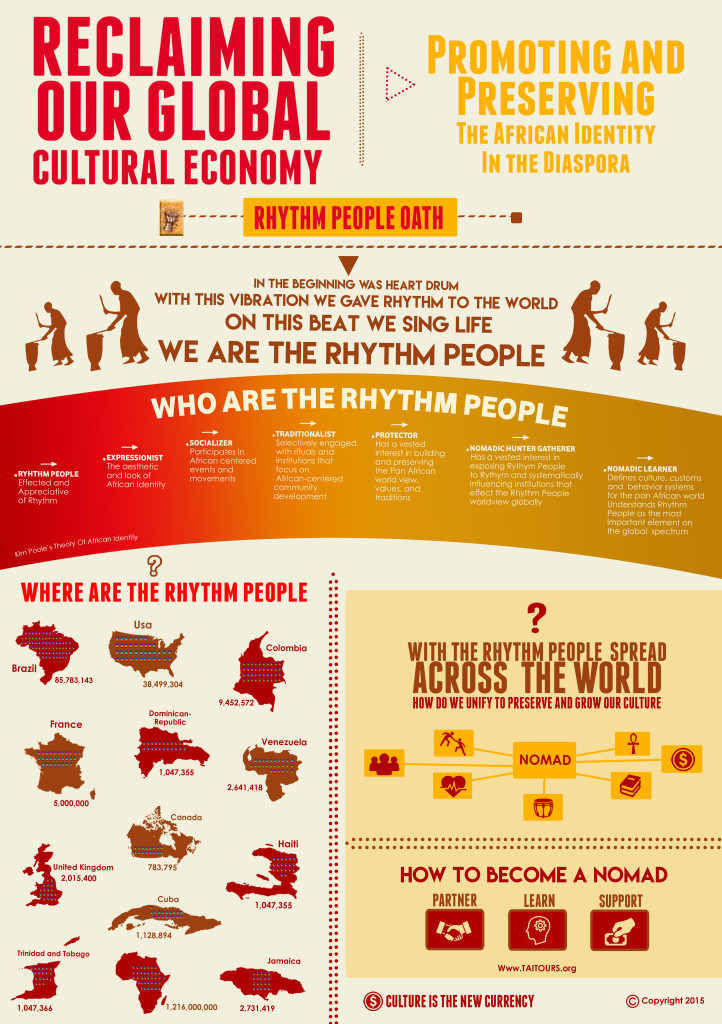 For more information or to inquire about joining the Teaching Artist Institute and the Rhythm People Coalition, contact them by phone or text at 443-739-0941, by email at kpoolepip@yahoo.com, or visit the TAI Tours Website, www.taitours.org.